Henrietta's Home Party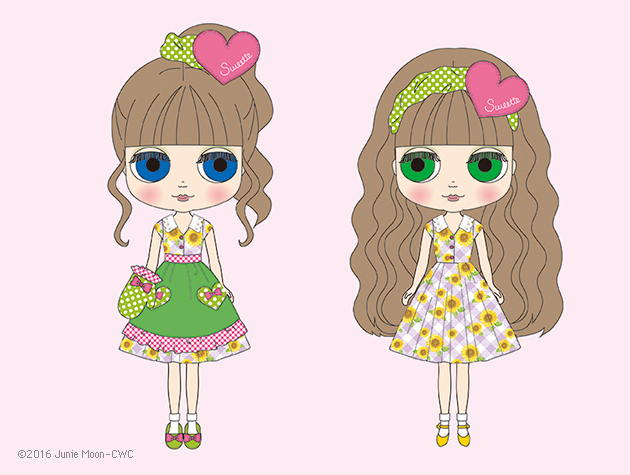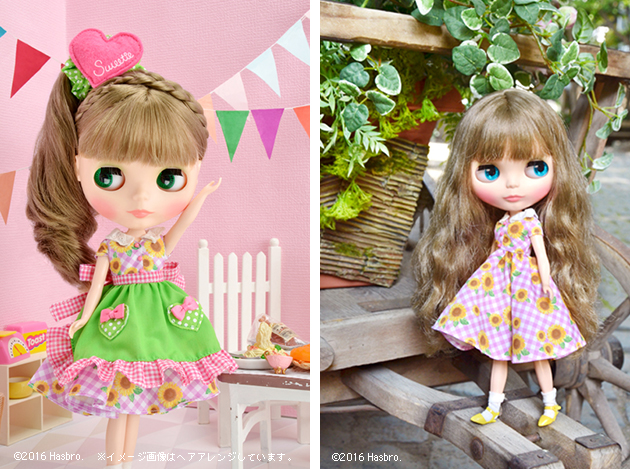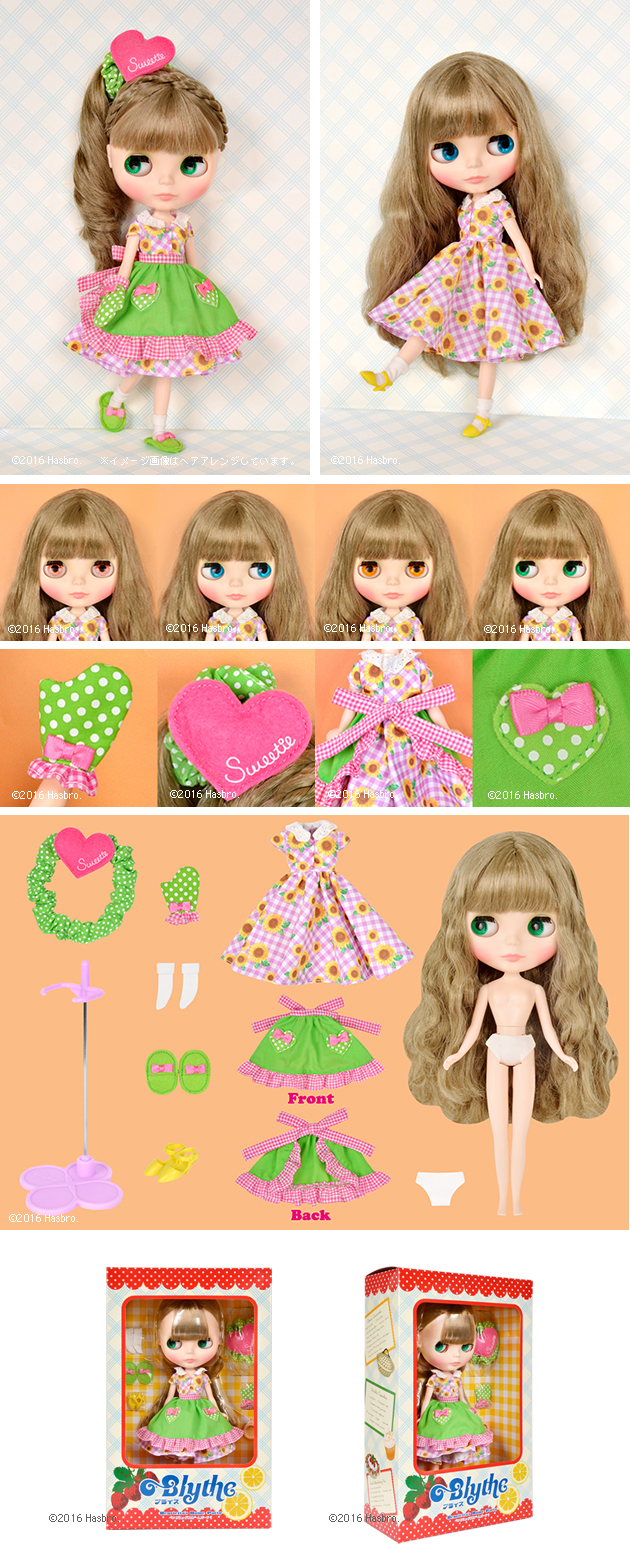 "We love to get together with our girlfriends at home! All of us are good at home cooking so we are having a potluck party. We are sure to have a delicious variety of foods!
We have plenty of pink lemonade, cupcakes and cookies, also sangria and paella!
I made a cheese casserole to surprise my friends.
Everyone agrees it's truly delicious!"
Henrietta's home is always open for a party, she loves spending time with her friends.
The bubbly and fun personality of Henrietta is shown through her colorful sunflower and check print dress.
She wears short socks with yellow strap pumps for entertaining.
When Henrietta is preparing to clean up she of course chooses cute clothes for that too!
She wears an adorable apron with checkered ruffles and sweet heart shaped pockets with little pink ribbons. Her scrunchie hair accessory has a big pink heart that says "Sweetie" on it.
Her cooking mitten and house slippers complete her look.
She has wavy light brown hair with straight bangs.
Her eyeshadow is green, she has soft pink lips and cheeks.
Her eye colors are all default eye colors.
Her face type is Radiance + and her color is fair.
Bring your favorite special dish, and let's enjoy a nice time!
Each person will bring their most famous dish and we will have a lovely potluck party.
The casserole I made today is the best cheese.
I'm so excited for everyone to try it!
Getting ready for the party requires the right outfit.
Her apron and accessories make for a cute looking hostess.
Her green check, and sunflower dress is coordinated perfectly with her cute apron with heart shaped pocket.
Her hair tie has a huge heart shape and goes well with her slippers and mittens.
She has pretty yellow strap pumps for going out.
She has long, light brown hair set in a loose perm with straight bangs.
She wears green eye shadow with pink lips and cheeks.
She has defult eye colors of pink, blue, orange, and free.
She has a Radiance + face with fair skin.
Release Date: July 2016
Price: 17,800 JPY